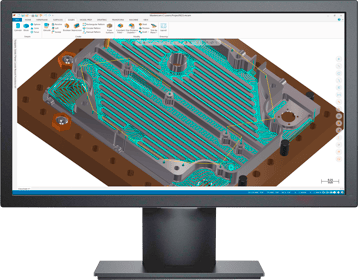 "I only partner with the best of the best, and Mastercam represents the best of the best in CAD/CAM. That's why we're working with Mastercam to give our qualified TITANS of CNC: Academy members an exclusive offer of a one-year subscription for a seat of the Mastercam Educational Suite with Multiaxis for just $160." – Titan Gilroy
The fully functional Mastercam Educational Suite produces G-Code and includes Mill, Lathe, Wire, Router, Design, Art, ProDrill, and Mastercam for SOLIDWORKS®. Participants will have access to the Post Installer to retrieve the standard library of 2- through 5-axis post processors.
You will receive an email to confirm your eligibility.
Before you install, be sure to check out the system requirements you'll need.
Please note: Not available in Asia, Australia, and New Zealand. Participant must make less than U.S. $1,500 per year using this software, subject to verification, to qualify. Files will save in .emcam format and are not compatible with industrial versions of Mastercam. New sign ups may be restricted at any time.